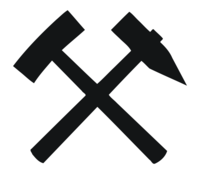 Today I hit the publish button and go forward with MineForeman.
I have been mining for bitcoin's for some time now and have been helping out friends and acquaintances to do the same.
With the new ASIC devices about to hit the market quite a few of us have put in orders but a lot of us (most actually) don't want to go to the hassle to running them themselves.  As luck would have it though, running servers is what I do as a job and really enjoy (Yes, I am that big a geek).
So I offered to run their equipment, pay for the electricity and generally keep everything going as close to 100% efficient as possible.   In return for that they would let me use their equipment for 25% of the time (6 hours a day) to generate bitcoin's for myself.
MineForeman came to life to keep these people (I call them the co-op members) informed about bitcoin and how their investment is going.
By the way, if you want someone to run your gear, have a read of the FAQ and drop me a note via the contact form and I am sure we can work something out so you can join the co-op too.