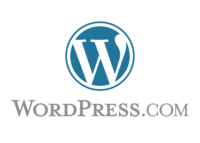 It seems that Bitcoin is gaining more traction as a payment method.  Today WordPress, the leader in blog software and used by a whole host of popular blogs and sites (including this one) announced that Bitcoin will be accepted as a payment method.
I wonder who will be next to accept bitcoin.
I particularly like their reasoning for accepting bitcoin (From the announcement);-
PayPal alone blocks access from over 60 countries, and many credit card companies have similar restrictions. Some are blocked for political reasons, some because of higher fraud rates, and some for other financial reasons. Whatever the reason, we don't think an individual blogger from Haiti, Ethiopia, or Kenya should have diminished access to the blogosphere because of payment issues they can't control. Our goal is to enable people, not block them.
Together with the Reddit announcement earlier it seems to have been a been a good week for bitcoin.