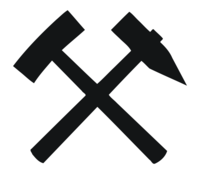 As another year passes and another begins I would like to wish everyone a Happy New Year.
It has been an exciting year for bitcoin and other crypto currencies, we have seen everything from scams and crashes to highs and profits.  Lets hope for more of the former and less of the latter in the year to come.
Once again I have a special gift for MineForeman Co-Op members, I will be continuing your Christmas present for another week by waiving all fees.  Enjoy the extra income because it cannot last any longer it I hope to cover my electricity bill this month.