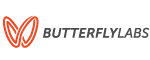 BFL_Josh has posted an update on the state of their ASIC's.  According to the article they are primed to ship in the week starting February the 10th.
According to Josh the most recent delay has been caused by changing the ASIC packaging from QFN to BGA, with the changing of package type the PCB needed to be reworked and re routed.  Josh also goes on to warn that due to this last-minute change it is possible that they will not meet their 1 watt per GH/s goal.
With the recent news that BTCFPGA has imploded things may be looking up in the bitcoin ASIC race but even if Butterfly Labs meet their own shipping date of February the 10th Avalon still reports that they will be shipping in less than a week and ASICMiner still have not managed to get one of their ASIC's into production.