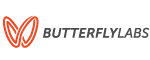 Butterfly Labs are getting serious now, there are only 17 more days until they are expected to ship their BitForce range of ASIC products and they are now asking international customers that have ordered ASICs miners and are trading  in  FPGAs devices to get ready to ship back their FPGAs.
It is a bit hard to spot, but if you go to Butterfly Labs Support Forums you will see that they have put a sticky message in their shout box reading;-
Sticky: International return shipping of FPGAs: Call your shipping company to determine product category, declared value, and insurance requirements.

The Butterfly Labs Shout Box
No doubt Butterfly Labs will be contacting customers soon, if they have not done so already.