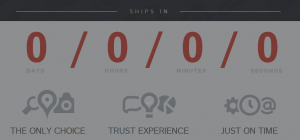 Many of us have been watching the bitcoin network difficulty and hash power estimates since Avalon claimed that they were shipping over a week ago on the 18th and wondering when we will start to see the evidence of ASIC power effectively double the network difficulty.
At a total of 19.8 TH/s the 300 units Avalon are currently shipping in batch one it will be very obvious when these units get turned on, but as of yet there has been no significant change to the network hash rate.
Fortunately though, there has now been news.  BitSyncom has posted an update on the BitcoinTalk forums and it seems that while everything is not going to plan (their original estimates were that they would have produced about 108 units by now) things are still moving along, albeit slower than originally intended.
Currently BitSyncom says that there are 53 units being shipped right now and "this 53 has the biggest chance to make it out of the country, then we can attempt again if the news make it back to us before Feb 2. which is the deadline for getting things out of the country before CNY[Chinese New Year]."
It seems that nothing that has anything to do with bitcoin ASIC mining devices will ever go as smoothly as promised.