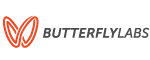 BFL_Josh has posted another update about Butterfly Labs progress.  Unfortunately the update is that they are still waiting on the bumping facility to ship their chips.
Josh seems very aware that this update will be a disappointment to most and admits "Since Friday we have been, in a word, agonizing over how to make up for lost time.".
All phases of Butterfly Labs production has been held up due to this delay, in particular the Chip Foundry is waiting on a confirmation and testing of the first batch of new ASICs before they start work on the second batch.
In order to mitigate as much of the problem caused by bumping as possible Butterfly Labs have announced that they are going to use one of the six wafers that were produced in batch one for testing.  This will decrease the maximum amount of chips from the first batch from 6000 to 5000 but it will enable, if successful, the Foundry to start working on Batch 2.
Josh finishes up promising more updates soon with;-
The ASIC team has promised me pictures of the wafer tomorrow, Tuesday the 26th. As soon as I get those, I will be posting them. As soon as I hear something with regards to the chip testing, I will be posting that as well. If I'm not posting an update, it's because there's nothing new to report. BFL_Josh - Butterfly Labs