Several bitcoin mining pools are reported to be under attack from an unknown source. The affected pools are under a heavey DDOS(Denial-of-service attack) causing unusually high loads on their pool servers and shares are being lost.
It was first brought to my attention this morning when several of my miner's dropped BTCGuild and started to hunt for an available pool. After switching to using 50BTC they also came under attack and posted a message in their private members area stating;-
Dear users! Our pool is under a DDoS attack, we are doing our best to restore the normal operation as soon as possible. We apologize for the inconvenience.
Eleuthria, administrator of BTCGuild confirmed in a BitcoinTalk thread that they were "Still under constant attack.".
The attack is significant enough to show on bitcoin data collection and visualisation site http://bitcoin.sipa.be/ .
[caption id="attachment_2694" align="aligncenter" width="550"]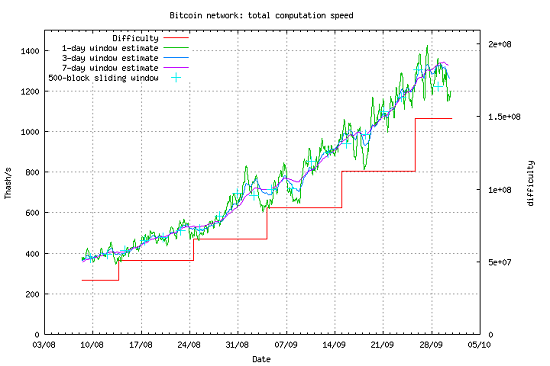 http://bitcoin.sipa.be/[/caption]
There have also been reports that Slush and GHash.io have been targeted as well.