While details are still somewhat sketchy it seems that another 3 Avalon ASIC bitcoin miners have been delivered.
BitcoinTalk user libertybuck  posted the picture below in the Avalon Update thread showing his three new units being unpacked.  It finally seems that the disruptions caused to shipping by Chinese New Year are finally over and you might be expecting your unit any day now.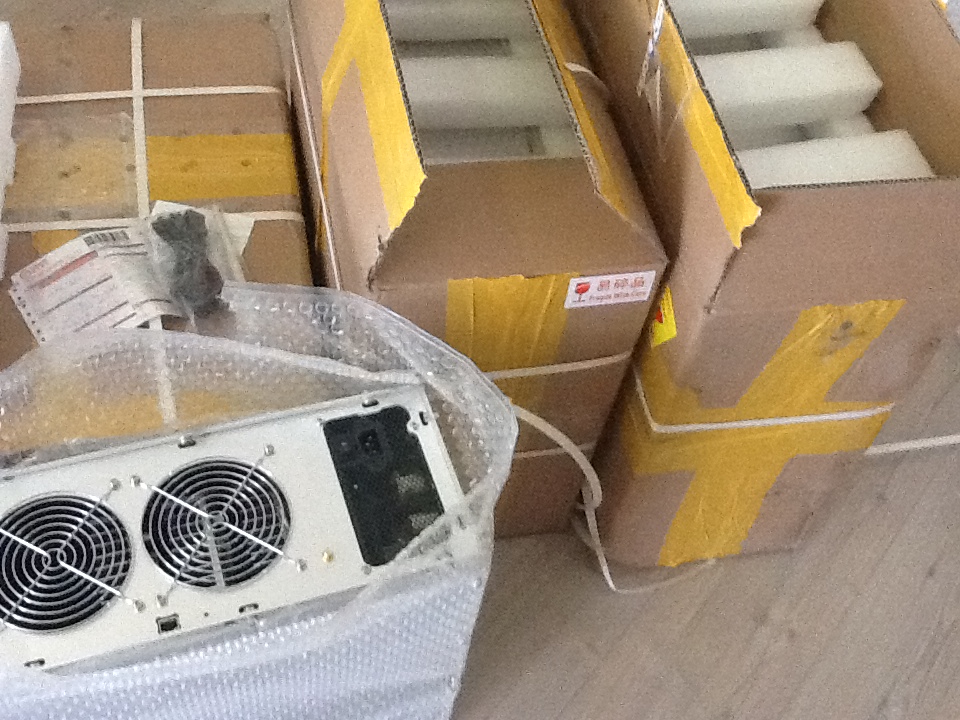 If you assume that he is already hashing with these units, each of them will produce approximately 66 GH/s, for a total of 198 GH/s.  At today's difficulty of 4,367,876 that means he will be generating 22.7976 bitcoins a day or \$776.94 US Dollars.
With 900 confirmed orders between batch one and batch two of Avalon's shipping plan that is a total of just under 60 TH/s capacity that Avalon is preparing to send out, dwarfing ASICMiners current 4 TH/s and more than doubling the current bitcoin network capacity to over 90 TH/s.
At that point though many GPU miners may finally turn their rigs off.
The latest news from Butterfly Labs is that they may be shipping somewhere close to the 9th of March.