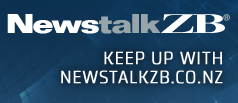 Much to my surprise on my way home yesterday I received a call from NewstalkZB.
One of the producers (sorry, I forgot her name in my nervousness) wanted to ask if I would not mind going on air with Larry Williams on his Drive afternoon show.  Apparently Andrew Taylor, the CEO at Integral Limited, the company I work for had dropped my name as someone worthwhile to talk to about bitcoin matters.
To be honest, I was a little hesitant.  I had never been on Radio before and I was worried that I would come off as someone who says a lot of um's and ah's.  It seems that with all of the current coverage of MtGOX's demise Larry just wanted to ask a few questions about how bitcoin worked and what the MtGOX situation meant.
I decided to throw caution to the wind and go for it, if you like you can click this link HERE and listen to it.
I would like to thank's to Larry for being genital with me, I quite enjoyed myself and would not mind being asked again.  I just hope I did not come off as too much of a nerd.