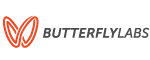 After what seems like an eternity of silence the latest update from Butterfly Labs is not good.  BFL_Josh reveals in the update that both the power requirements and hashing rate of the new bitcoin ASIC miners are not what they expected, and not in a good way.
It seems that they may ship the bitcoin ASIC miner with either decreased hash rate or increased power requirement.  In the post Butterfly Labs may release a revised bitcoin ASIC miner some time in the future that meets the original specifications at a later date.
It seems that the bounty of 1000 BTC that Butterfly Labs offered to donate to charity if they miss their power requirements is going to have to be paid.
More details are appearing in the ButterflyLabs forum Shout Box, I will try to update the information here as it becomes available.
No mention of a shipping date yet.
Below is the full update from BFL_Josh.
I had wanted to post a video tonight, but wasn't able to make that happen, so let me apologize for that in advance. As some of you may know from the chatbox, we have been working diligently to get these ASICs out the door. We've been tracking down a power issue these last few days and have it isolated to a few key systems. In the interest of time, we are planning on potentially scaling back units hashing speed as required to accommodate the extra power and shipping multiple units to those that want their units right now. If would would prefer to wait for a unit after we've made some changes to the systems that need a bit of tweaking, we will be happy to put your shipment on hold. However, if you'd rather have the units right now at an increased power usage, we will ship you as many units as required to get you to the hashrate your purchased, if we end up having to scale back any given class of unit to fit within the power envelope of the current board design.

We have the current design hashing, and as I said, I had hoped to have a video of a unit hashing here in KC, but I wasn't able to bring that all together tonight, but hopefully I can get it posted up tomorrow or by this weekend. I will update as soon as I have more news to share, with a video.

If you absolutely do not want a unit that is consuming more power than expected, you can let us know you'd like to wait for a revised unit or you are welcome to request a refund. If you'd rather have your units shipped regardless of increased power usage, we will still guarantee your hashrate by shipping you however many units are required to achieve your purchased hashrate. There is no need to contact us right now if you are not concerned about the power usage and just want your units shipped ASAP. Even with the increased power demand on these first units, they will still out perform any competing products by a very wide margin in terms of power and megahash/J.

Again, we apologize for the delay, but we are almost there.BFL_Josh Butterfly Labs