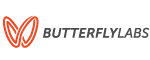 Or at least that is what the mail says and since developers and reviewers have already been receiving 5 GH/s units it looks like we can believe it this time.
Hopeful miners have been reporting that they have been receiving email from Butterfly Labs asking them to telling them that their miners are about to ship and they need to give a final confirmation that they still wish to receive their ASIC bitcoin miners.  It also gives the opportunity to cancel their order and receive a refund.
Unfortunately it seems that the Butterfly Labs website has gone down in a self inflicted DDOS as thousands of miners attempt to agree or disagree with the new terms.  Please be patient with the website.
There already have been a few 5 GH/s ASIC bitcoin miners shipped to the developers of cgminer and bfgminer to ensure that the mining software will be ready as well as a few selected reviewers such as Dave from codinginmysleep.com and Butterfly Labs forum regular Grnbrg.
BFL_Josh even let slip to me that I might expect one in the post in order to get support ready for MinePeon.
I have included a copy of the email below if you did not get one.