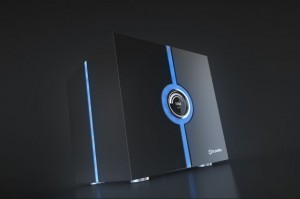 A new contender in the Bitcoin ASIC mining world has announced their intentions to produce a with what I have to say is the best looking piece of bitcoin hardware I have seen yet.
The Cryonic FrostBit™ ticks all of the boxes for people wanting to mine bitcoins in style and features include;-
1000 GH/s core (1 TB/s).
2800W max peak-power consumption.
Liquid Nitrogen cooling.
Arsenic-free polycarbonate outer shell.
All for the tidy sum of  \$14,995 per unit.
I wish them luck in getting these devices into market and hope they will consider sending me a free 'development' unit like Butterfly Labs did last week.