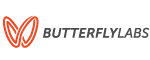 BFL_Josh has a short but positive update for us today, the chips are at the packers.
According to the post they should be done sometime today or tomorrow before they are shipped back to Butterfly Labs for final assembly.
While the actual post is very light on any information this means that the bumping must be finished and that the assembly is the only stop necessary to complete before they finally ship and we see our ASIC bitcoin miners on our desks.
I have included the post below for reference;-
The chips are the packaging facility and being packaged. I don't currently have any further updates beyond that at this point. They should be done sometime today or tomorrow, but that is, of course, subject to change. I will update when I have further information.BFL_Josh - 7 March 2013 Update
If Butterfly Labs do indeed manage to ship it is uncertain of how much they have on pre-order and how long it will take them to clear the backlog, so even if your order today it may take even more months for them to deliver your unit depending on their production capabilities.