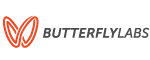 Butterfly Labs has re-opened a feature that we managed to get a brief (unintentional) preview of last month.  This time they have done it on purpose though.
In a blog post customer support representative BFL_Jody does warn though that "there are still a few orders that we are working on to make them show up as they should."  and asks users to contact her if their are any problems.
If you would like to check your order you can now to to their products page and login using the email address that you used to place your order on their products page.
I can verify that I have logged into the system and seen all of the orders that I expected and I have talked to a few other customers of Butterfly Labs that report to be able to see their orders as well.  I will warn you though , Butterfly Labs have been under a DDOS attack recently though so if you have problems, wait and try again.
Nobody has yet claimed responsibility for the DDOS attacks.
BFL_Jody's full blog post is quoted below.
The Order System Open--Mostly

We have mostly opened the order system so people can go in and look at their orders and can also reorder. I say "mostly" because there are still a few orders that we are working on to make them show up as they should. If you can't see your orders or if they don't seem correct to you, please let us know. Yours may be one that is still being imported or corrected, but you can check with us to see.BFL_Jody - Butterfly Labs